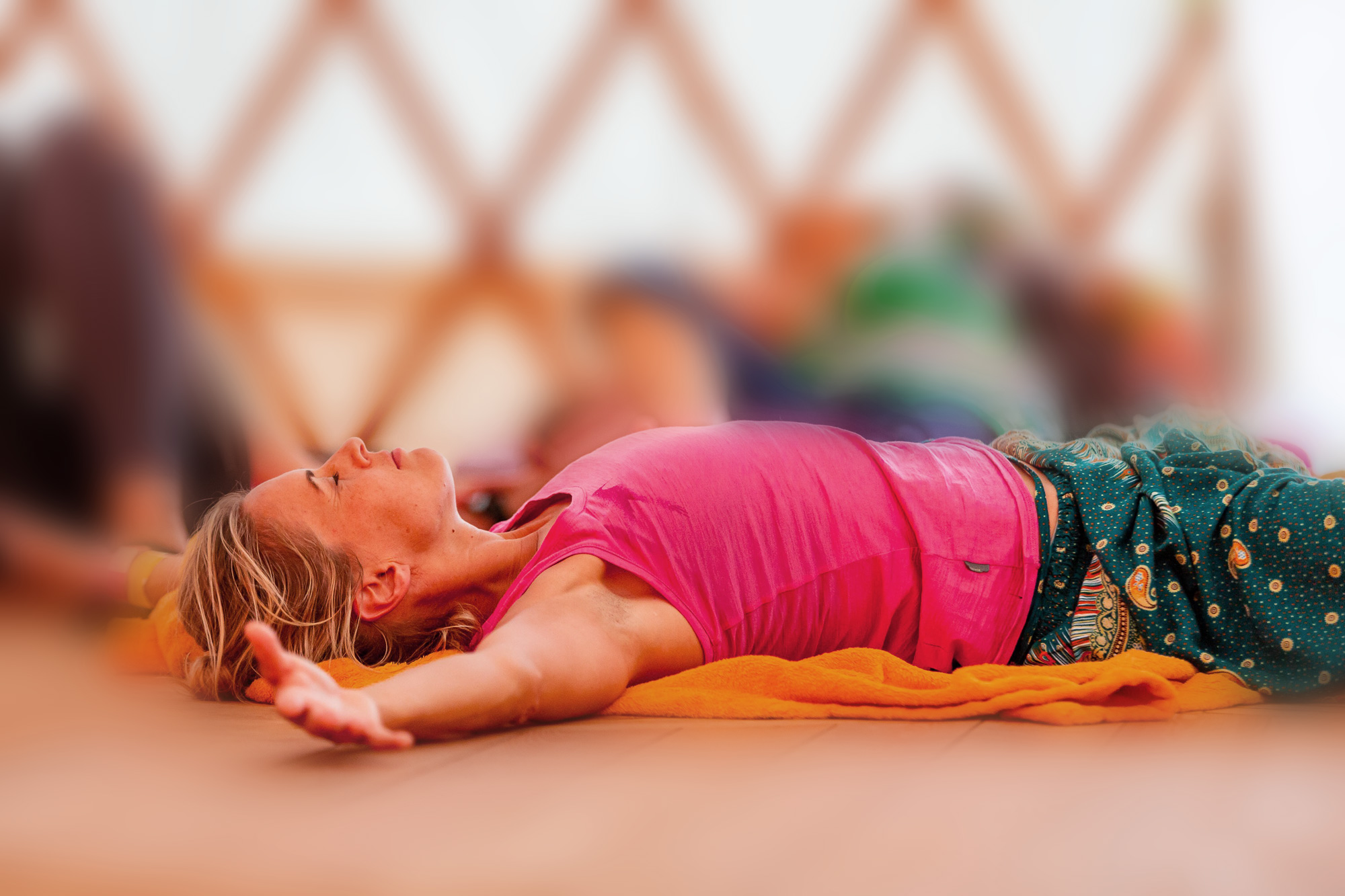 27 Oct

Yoga & Dynamische Tanzmeditation | 16. November 2019 | WORKSHOP in Berlin
Yoga & Dynamic Dance Meditation
Workshop in Berlin-Mariendorf
Saturday, 16. November 2019
10.00 – 15.00
Find your Flow and inner power

In autumn our desire for stability and balance increases. We want to manage our daily life and yet have enough time and peace for our self. This workshop offers a loving space where you can bring your body and your heart together. Experience the gifts of the present moment that emerge from movement and the power of stillness.
Experience a dynamic yoga-flow, deep relaxation, guided meditations and a dance journey with music and rhythms from all over the world. Become inspired, find your center and bring the energy into your life.
No prior experience required – only openness and delight in movement. Please bring comfortable clothes, something to write, a blanket, a water bottle and something light to eat for the lunch break. Tea and small snacks are served in the break. Please be on time.
Yoganey in Berlin- Mariendorf, Körtingstr. 72, 12107 Berlin
www.yoganey.de
Costs: 85 Euros per person – if 2 sign up you each pay 75
I am looking forward to meeting you!
Registration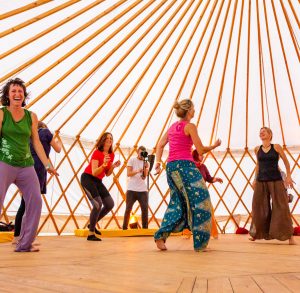 Finde deinen Flow und Komm in deine Kraft

Im Herbst wächst unsere Sehnsucht nach Stabilität und Balance. Wir möchten unserem Alltag gerecht werden und dennoch Zeit und Ruhe für uns selbst finden. Dieser Workshop öffnet dir einen liebevollen Raum, indem du deinen Körper und dein Herz ins Gleichgewicht bringen kannst. Erfahre die Gaben des gegenwärtigen Moments die aus der Bewegung und der Kraft der Stille erwachsen.
Erlebe einen dynamischen Yoga-Flow, Tiefenentspannung, geführten Meditationen und eine Tanzreise mit Musik und Rhythmen aus aller Welt. Lass dich inspirieren, finde deine Mitte und nimm die Energie mit in deinen Alltag.
Die Dynamische Tanzmeditation verbindet Yoga, freie Bewegung, Achtsamkeit, Körperarbeit und Heilkunst zu einer transformativen Reise.
Keine Vorkenntnisse nötig – deine Offenheit und Spass an Bewegung genügen! Bitte bringe bequeme Kleidung, etwas zu Schreiben, eine Decke, eine Wasserflasche und etwas leichtes zum Essen für die Mittagspause mit. Tee und kleine Snacks werden in der Pause bereitgestellt. Bitte sei pünktlich.
Ort: Yoganey in Berlin- Mariendorf, Körtingstr. 72, 12107 Berlin
www.yoganey.de
Seminarkosten: 85€ pro Person, *bei Anmeldung von 2 Personen 75€ pro Person
Ich freue mich auf dich!
Mehr Infos über Dynamic Dance Meditation
Registration